Agenda
2022 Agenda
Registration and refreshments in the Risk Live networking gallery
Stream
1. Financial services regulation – 2022 and beyond
Breakfast briefing OpRisk 1
In this briefing we will investigate international trends in financial services regulation and gain understanding of how to navigate through the regulatory complexities.
Stream
2. A 'how-to' guide to managing digital risk today
Breakfast briefing OpRisk 2
Sponsored by:

As technology transformations shift the risk landscape, organisations will need to develop an entirely new approach to digital risk. In this session we'll hear how cyber, IT risk, resilience, cloud and third-party topics align within this Digital Risk Management sphere
Main Stage | Risk Live
Bringing the hottest topics to life across risk management, risk transfer and non-financial risk
Main stage welcome remarks
Welcome to the festival of Risk
Global editorial director
Risk.net
Duncan Wood is the London-based editor-in-chief of Risk.net. He was promoted to the role at the start of 2015, to lead the editorial reorganisation of the website and its print titles. Wood had been editor of Risk magazine since July 2011. He rejoined Risk as European editor in October 2009, having originally worked for Risk and Asia Risk in London and Hong Kong as a writer and researcher between 1998 and 2000.
In the intervening years, Wood was news editor for the Oliver Wyman-founded online start-up ERisk.com. He also worked freelance for six years while living in Germany, with his work featuring in Euromoney, Financial News, IFR, and The Wall Street Journal, as well as Risk magazine and its sister titles. Wood has written about derivatives and risk throughout his 17-year career in journalism. He is a Neal Awards finalist, and has won Incisive Media's journalist and editor of the year awards.
Inflation: do risk managers remember the 1980s?
Soaring prices are an old problem in a new age. Policymakers have signalled they are willing to tolerate an unemployment surge in their bid to bring inflation down, but pandemic lockdowns in China and war in Ukraine create inflationary pressure that central banks will struggle to control. Hiking rates too far, too fast could also threaten the vast piles of debt that have built up during years of rock-bottom rates. This cocktail of conflicting pressures has to be tackled by risk managers who have never seen sustained high inflation.  
The path of inflation, the path of rates – what should we expect?  
Inflation's knock-on effects: consumer spending, corporate default risk, market liquidity, market volatility
How to educate and equip a risk function to cope with a very old - and brand new - set of risks 
Tools, tips and tricks for measuring and managing inflation risk
Leveraging technology for better, faster decision making
Sponsored by: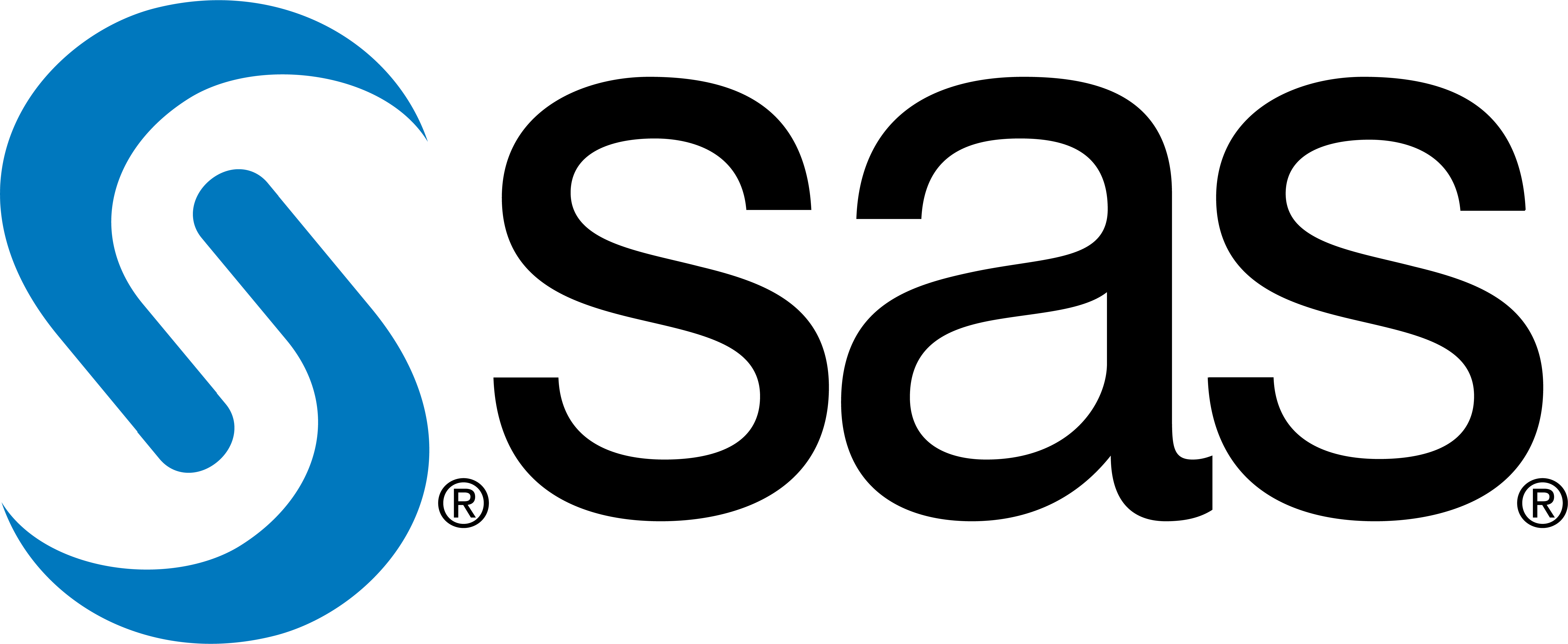 Technological change and digitalisation can help risk functions increase their efficiency and effectiveness. Amidst a changing risk landscape, this session will explore a range of technological tools that ultimately will enable the risk function to do more. We will showcase a wide range of emerging technologies, and specifically how banks and FinTech companies are implementing these to facilitate better decision-making processes, reduce credit risks and provide financial services better tailored to their users.
Reaping the benefits of emerging tech for the risk function for better decision making
Using real-time insights and analytics to identify changing consumer behaviours and respond to unexpected demands – making the most of AI, ML & Big Data
Managing risk when introducing new technologies
Developing digital fluency and technology-conversant risk workforce
Chief risk officer, UK wealth and personal banking
HSBC
Cyrille Sallé de Chou joined HSBC in 2016 as chief risk officer (CRO) at HSBC Wealth & Personal Banking. He has more than 18 years of experience in retail banking in the UK. Prior to joining HSBC, Sallé de Chou was CRO at RateSetter. This followed 8 years at Lloyds Banking Group, where he served as credit risk director for the mortgage business, cards and current accounts and 7 years at Capital One Europe, where he served as chief credit officer.
Chief risk officer
Starling Bank
Commercial editor
Risk.net
Networking refreshments break
Building today a risk function which is agile, fit for purpose and will endure the next 5 years of risks
What are the lessons learned from the Covid era and what are the priorities entering the new age of high inflation? 
Beyond the textbooks: how will financial institutions upskill and cope in the new era of high inflation, and other new and fast evolving emerging risks?  
What to do when it comes to people and re-structuring teams 
How and where can risk teams be agile, given the scale and complexity of the task?
Climate – responding to a new era of risk
Climate change has had a profound impact on Financial Institutions and has quickly moved from what seemed like a sometimes obtuse, academic debate to a profound political, economic and societal global issue. For FIs, the exposure to climate risk is potentially enormous, so it's crucial to understand how these growing risks should be managed and measured, and importantly, how can we seize the opportunities beginning to emerge from the shift to a lower-carbon economy.
Join us, as we discuss how we can best identify and respond to the complex risk posed by climate change in light of persistent uncertainty and change.
How can core risks to business be identified and controlled? 
Integrating climate risk into credit risk modelling
How are regulatory pressures changing?
What are the advances in modelling and integration of risk?
Chief risk officer, wealth management
Credit Suisse
James Parker is the chief risk officer of Credit Suisse's wealth management division, covering Guernsey, the Middle East, Turkey and Africa. He is experienced in heading up risk management functions internationally across financial services ranging from investment banking to fintech industries. Parker is skilled in strategic transformational change management involving automated risk systems implementation within the investment banking global markets division. Strong management and chairing of board-level risk committees covering entities in the UK, US, European Union and Asia-Pacific.  A leader with advisory acumen and skilled in market risk, credit risk, liquidity risk, trading, operational risk management and derivatives, he has in-depth experience of transforming risk functions at the world's leading financial institutions, start-ups and growth companies. Parker has experience of working with private equity firms and managing a sale process involving potential investors.
Head of climate solutions
Legal & General Investment Management
Networking lunch break
Re-connect and meet new contacts as we return to in person!
Executive Boardroom sessions
Interactive discussion sessions designed to give you everything you need to have impactful conversations and meaningful connections in the industry
Stream
Executive boardroom
Boardroom: The current climate and ESG risk landscape
FIs are facing a rapid increase in supervisory expectations, and growing scrutiny as climate and other ESG risk climb the global agenda. This briefing will discuss the actions FIs need to take now to stay compliant…
Climate risk executive
JP Morgan Chase
Head of ESG
Lloyds Banking Group
Stream
Executive boardroom
Boardroom: Fincrime and AML: a regulatory review
Key reminders for FIs following a significant course of action after the FCA first criminal prosecution under the UK's money laundering regulations...
Assistant director, illicit finance threats
HM Revenue & Customs
Money laundering reporting officer
Ashman Finance
Financial crime specialist
Freetrade
Stream
Executive boardroom
Boardroom: Cyber Attack Scenario Session
How do you recover from a successful hack?
What is your institution's real ability to recover from cyber-attack interruptions and what efforts do you make to make sure your suppliers are not too connected?
Head of global IT risk and cyber security
ICBC
Author and investigative journalist covering technology
Geoff White is an investigative journalist covering technology, whose work has been featured by BBC News, Channel 4 News, The Sunday Times and more. The twists and turns of his investigations into hacking have informed and entertained audiences from music festivals to political party conferences.
Director, cyber risk
Barclays
Stream
Executive boardroom
Boardroom: Staying ahead of the curve: How to assess and treat emerging and rapidly evolving risk
Understanding emerging and rapidly evolving risks
Challenges and opportunities – practical tools for creating value and dealing with emerging and rapidly evolving risks
Stream
Executive boardroom
Boardroom: What's next in TPRM: Rethinking third-party risk
Sponsored by:

How should you approach TPRM in the face of strict  regulatory requirements and an evolving threat landscape?
Learn how to strengthen your approach, safeguard your supply chain and stay compliant
Strategic account executive
OneTrust
Head of cyber oversight
Direct Line Group
Managing partner
Chapelle
Ariane Chapelle is an honorary reader at University College London (UCL) and is an internationally recognised trainer and consultant in risk. She teaches Operational risk measurement for financial institutions and is a fellow of the Institute of Operational Risk..
Chapelle founded and runs her adivsory and training practice in risk management, serving financial organisations and international institutions of all sizes, including central banks and UN agencies. She is a former holder of the chair of international finance at the University of Brussels with backgrounds in internal audit, credit risk and investment risk. She has been active in operational risk management since 2000 and was formerly head of operational risk management at ING Group and Lloyds Banking Group.
Stream
Executive boardroom
Boardroom: Do you know your operational risks from climate change?
Understanding the impact of climate change on operational risk
Stressing loss forecasts, scenario analysis and reputation
Managing director, operational risk
ICBC Standard Bank
Michael Grimwade is managing director, operational risk, at ICBC Standard Bank and has previously held senior op risk management roles at MUFG Securities, RBS and Lloyds. Prior to this, he held management consultant positions at PwC and Deloitte Consulting. Grimwade has been a director of the Institute of Operational Risk (IOR) and is currently the chair of the Association of Foreign Banks' Operational Risk Expert Panel. He has authored a number of articles on setting appetite for op risk; scenario analysis techniques; climate change; quantifying emerging risks; and modelling op risk capital. He received an award in 2014 from the IOR for his contribution to the profession. His second book, Ten laws of operational risk, was published in December 2021.
Stream
Executive boardroom
Boardroom: Ukraine: managing risk during a geopolitical crisis
How to effectively manage sanctions
Gain and share insights on managing the associated risks
Discuss the posture post-pandemic and the emergence of substantial geopolitical risk
Are we doing enough?
Chief risk officer UK
Societe Generale
Chief risk officer
Ashman Finance